Our Story
HISTORY
In 2009, Lou Ann Gibson and Libby Stines launched Libby Lou's to offer premium gifts and educational toys to compliment The Teacher Box, their educational supply store in Gastonia, North Carolina.
In 2019, the brick and mortar businesses relocated from Gastonia to a 7000+ square foot storefront in Cramerton, North Carolina.
In 2019, Libby Lou's and The Teacher Box celebrated their ten year anniversary.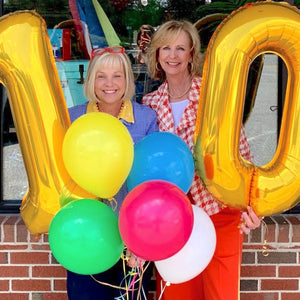 COMMUNITY
Each year Libby Lou's and The Teacher Box partner with an anonymous donor and Gaston County Department of Health and Human Services to provide toys and gifts for children in need. The anonymous donor's wish is to inspire others to give back. Libby Lou's happily accepted the challenge.
GIVING BACK
To maximize the benefits for the children, sourcing the best toys for the best prices begins in early fall and continues into December. It is a labor of love that brings joy to all involved. Thank you to Gaston County's own Secret Santa who wishes to remain anonymous for donating food, clothing, bicycles, books, and toys for some of the most vulnerable families. We are honored and humbled to be Secret Santa's local toy source. Thanks Santa for your overwhelming generosity for the kids in our community!
FUN AND CLASSY
Libby Lou's is always looking for new and exciting products for our customers
Whether searching for fun new toys at Toy Fair ...
... or the latest classy gifts at market ...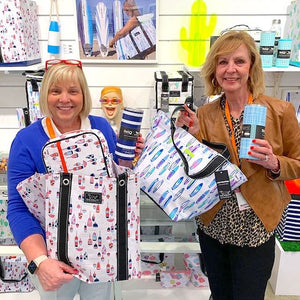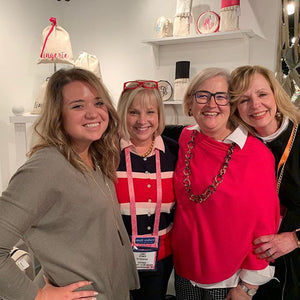 Libby Lou's is there for you!
OUR AMAZING TEAM
We love our customers and our community, and we also love our amazing team who has helped us every step of the way and put in the hard work of building the dream of Libby Lou's into a reality.
Thank you ladies for being amazing!
VOTED BEST GIFT SHOP
We are so grateful for our amazing customers!