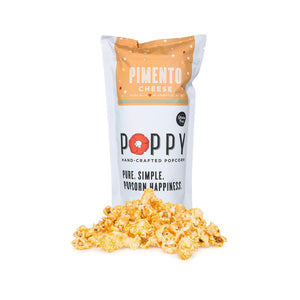 Y'all are in for a real treat!
There's something very special to us southerners, and it's called pimento cheese. With a full, cheezy flavor from Non-GMO cheddar and a bit of that classic pimento bite, you're going to love our rendition of this southern spread.
Poppy popcorn is handcrafted in their hometown of Asheville, NC. Their market bags have a shelf life of 6 months and are perfect for gift giving with their fun packaging!
Non GMO Popcorn + Corn Syrup | No Artificial Flavors or Colors
Bless your Heart and your tastebuds.